When Are Scheduled Shredding Services Right For You?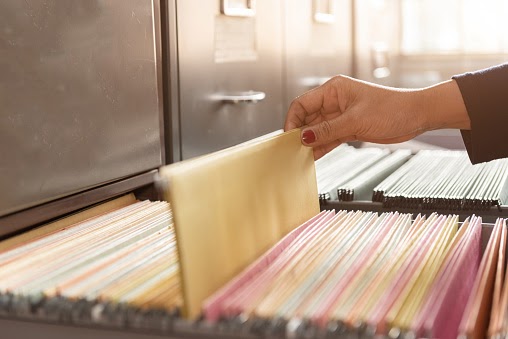 Often scheduled shredding service providers are designed specifically for businesses that generate confidential document waste during the course of performing day-to-day business functions. They ensure your documents are disposed of according to privacy legislation and increase compliance amongst employees. Many companies have no problems with disposing of documents at recycling centers, but a majority of companies would prefer that their documents are disposed of in an environmentally responsible manner. A majority of corporations are constantly being fined and held liable for the disposal of confidential corporate information. A professional paper shredding service is an ideal choice for companies who wish to recycle their waste and reduce their liabilities. This article will provide a brief introduction on how such an organization can help your organization.
Compliance Made Simple
Federal and State privacy legislation creates guidelines that dictate how an organization should dispose of confidential corporate information. Guidelines range from avoiding sharing client information with an unauthorized third party to shredding documents that contain sensitive personal or business information. When shredding documents that are confidential and sensitive it is important to destroy the documents as soon as possible. An experienced shredding company like Chesapeake Paper Systems will advise you on how much time it will take to destroy confidential documents that are in a paper or cardboard format.
Enlisting the services of a professional paper shredding company that provides scheduled document destruction can be crucial to comply with government regulations. These professionals can also advise you on how to best meet your disposal needs. It is important to adhere to deadlines for shredding documents that are sensitive or highly sensitive. Failure to comply could result in fines or charges, which could severely impact your company. If an audit is conducted, it can reveal if your company is in full compliance.
The Shredding Process
The shredders used by scheduled shredding service companies come complete with different sized bins and cabinet styles. These bins are specially designed to securely restrain paper and other documents to ensure they remain confidential. A variety of cabinet styles is available to meet your requirements. Some require access through a keypad, while others are completely lockable and inaccessible.
When utilizing a scheduled shredding service, it is imperative to keep one key piece of information in mind: the bins that are used to store shredded papers and documents must always be secured. For example, wooden bins should be locked and stainless steel bins should be secure. If locks are not used, then it is recommended that employees use metal handheld metal detectors at all times. Detailed instructions will be provided when using these detectors. Security is as important as privacy and confidentiality when disposing of highly sensitive and confidential documents.
In addition to providing security when disposing of documents, scheduled shredding services also help to maintain the privacy of documents. It is common practice to discard any papers or documents that have been shredded, but this does not help to keep documents secure. Paper shredders help to preserve the integrity of every record that has been shredded. It helps to protect against identity theft by helping to prevent a person from being able to access pertinent information or documentation. The majority of paper shredders are equipped with multiple security features including that the documents are destroyed on-site, that shredder is operated electronically, and that it is protected by multiple levels of security.
Affordable & Convenient: What's Not to Like?
If you are looking for a convenient way to dispose of important papers and documents without incurring additional expense towards shipping, then an on-site scheduled shredding service is for you. Scheduled shredding programs are available throughout the United States and in Canada. Companies specializing in document destruction can come to your location, shred any documents that are no longer in use, and place them securely in secure containers. This helps to maintain the privacy of your confidential records and prevents the destruction of any further valuable information or documentation.
Most companies offer the convenience of scheduled destruction through email so that there is no physical paperwork involved. This also makes it possible for you to schedule the destruction of important documents at any time. Some scheduled shredding services are provided on an on-site basis, where the company shreds the documents at the location that is closest to the customer. This also offers you the added convenience of knowing that your confidential documents will be destroyed at the correct time when you are most likely to access them. These types of services are ideal for businesses and individuals that may need to destroy sensitive information that is currently on paper or documents that could be vital to someone's current job situation or career advancement.